The Best Choice for User Efficiency and Flexibility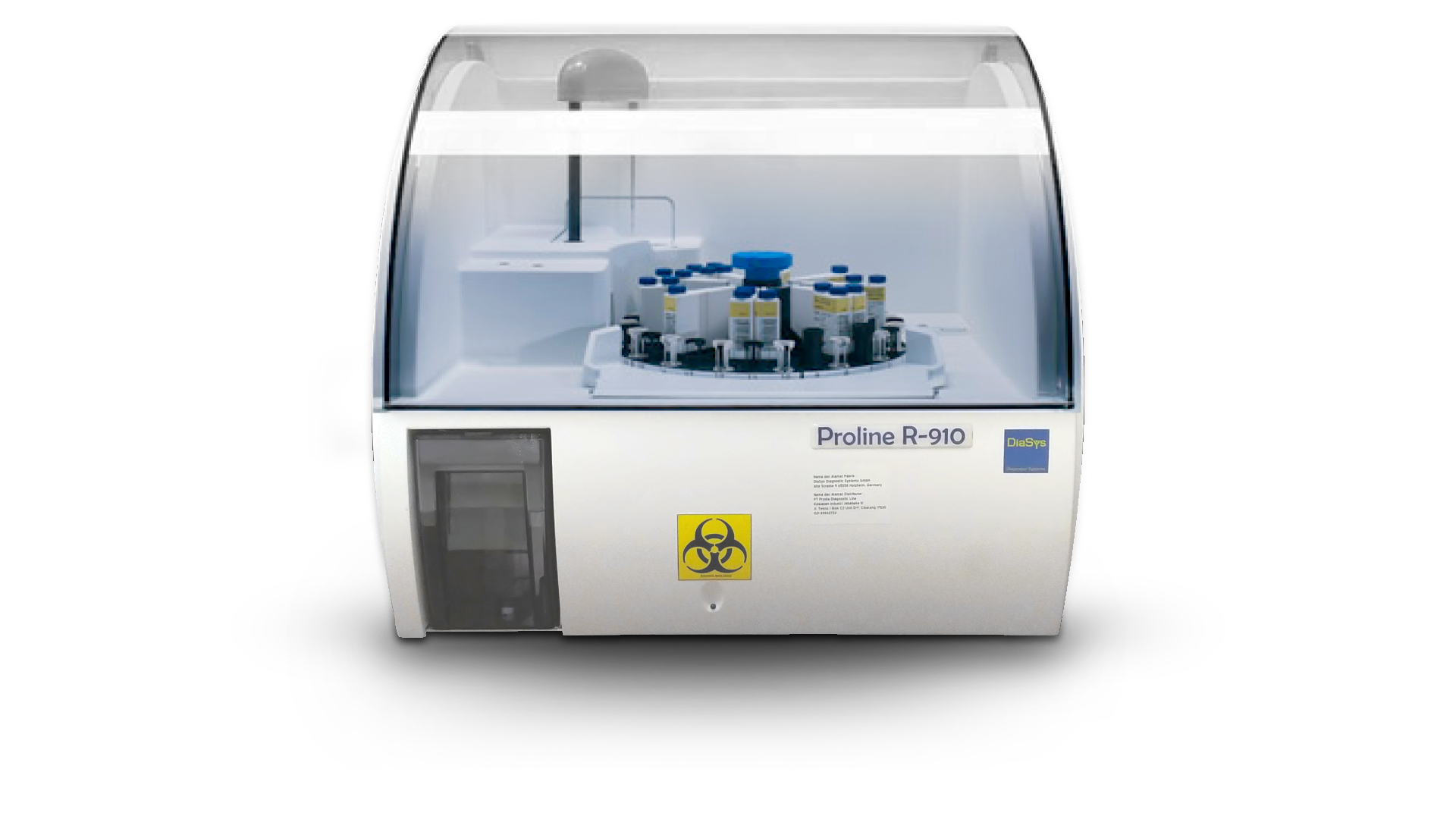 PROLINE R-910 is a compact and fully-automated bench top analyzer for maximum efficiency. During its development, special attention was paid to easy handling and optimized work flow thus leading to the ideal clinical chemistry system for many laboratories.
High on-board capacity of 30 different methods in mono- or twin-containers and 30 sample positions offers the necessary flexibility for everyday use. The integrated STAT port allows easy loading of emergency samples at any time. The wide range of high-quality clinical chemistry and immunoturbidimetric tests manufactured by Proline rounds off the PROLINE R-910 system.
Ready-to-use reagents, adapter free one-grip loading of reagent containers, integrated bar code reader for sample and reagent as well as the intuitive software alleviates daily workload significantly.
Minimized service and maintenance costs, low reagent consumption, and high on board-stability of Proline system reagents in combination with the highest result safety add up for a highly competitive system. Further features like LIS-connectivity, clot detection, and crash sensor make PROLINE R-910 unique in its class.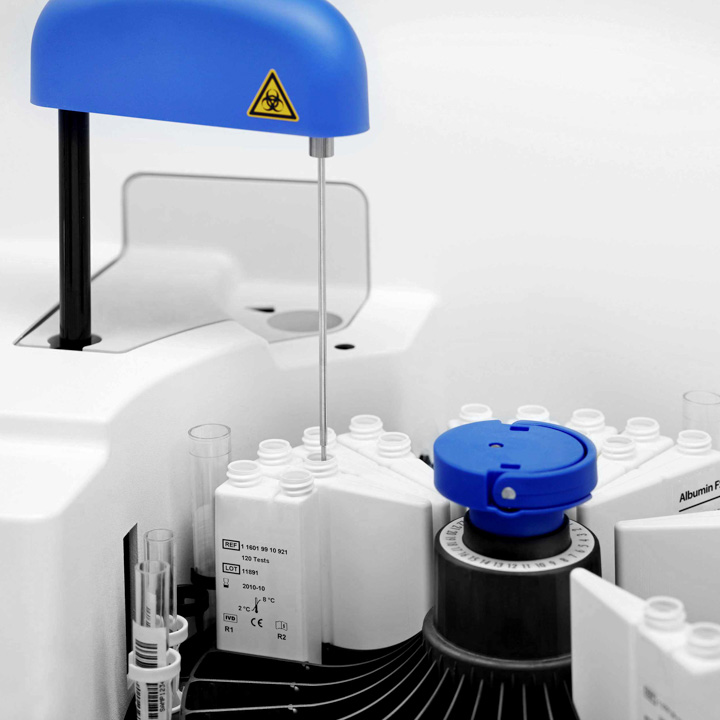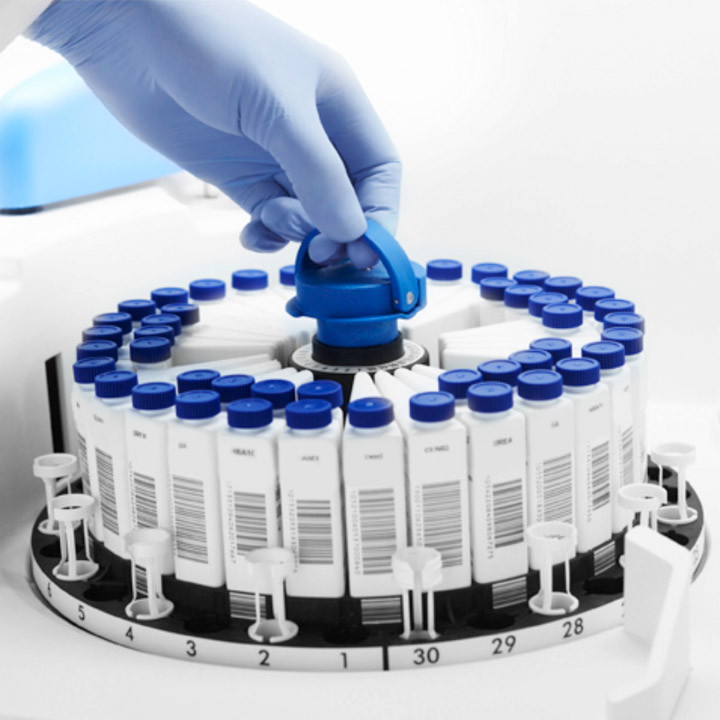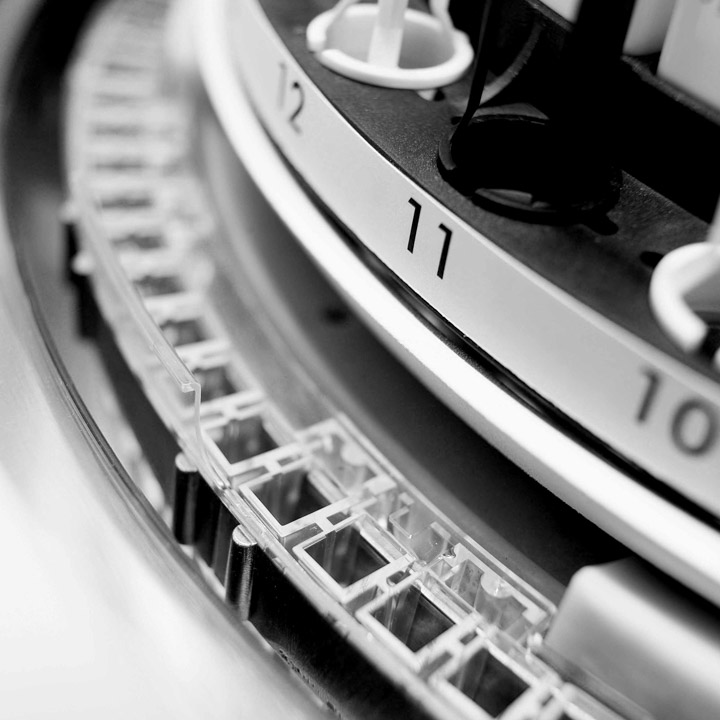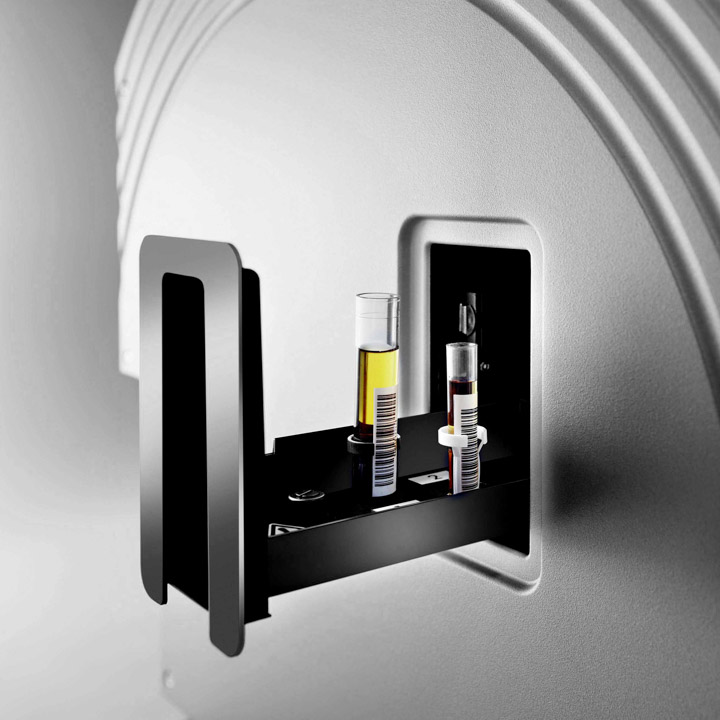 The new software version 4.8.0.8 is available for PROLINE R-910 devices. We highly recommend upgrading all installed PROLINE R-910 analyzers because it eases the daily laboratory routine. This new software leads to updated reliability and offers new and improved functionality as:
Improvement of 2 µl sample pipetting precision.

Modified cuvette acceptance criteria

Extended carry over evasion

Protecting your Proline reagent business by closing of channels

General handling improvements and bug fixes
| | |
| --- | --- |
| System type | Bench top clinical chemistry analyzer |
| Throughput | up to 150 tests/hour |
| Combined reagent/sample tray | 30 reagent positions plus 30 sample positionsl easily removable tray for storage in refrigerator |
| Sample types | Serum, plasma, whole blood, CSF, urine |
| Sample volume | 2-30 μL |
| Reagent pipetting volume | Reagent 1: 120 – 250 μL. Reagent 2: 10 – 50 μL |
| STAT-analytics | 2 sample positions for loading of emergency samples at any time |
| Ion measurement | Enzymatic tests for Cl, K, Na, Li |
| Bar code identification | Automatic bar code scan for reagents and samples |
| Measuring principle | Colorimetry (Rate/End Point); Turbidimetric Immunoassay |
| Calibration | Linear, non-linear, multi-point |
| Sample tubes/cups | Primary tubes of 5, 7 and 10 mL and sample cups |
| Reagent on-board capacity | 30 different methods in bar coded mono- or twin-containers for adapter-free one-grip loading |
| Reaction unit | Temperature controlled heated rotor with 105 disposable plastic cuvettes (37 ± 0.2 °C) |
| Photometry | 12 wavelengths: 340, 380, 405, 450, 480, 508, 546, 570, 600, 660, 700 and 800 nm (mono- and bichromatic) |
| Photometric linearity and resolution | 0 – 3.0 OD; resolution: 0.0001 OD |
| Water consumption | <1 liter per hour |
| LIS connectivity | Given |
| System interface | Analyzer - PC: USB connectivity bi-directional; CPU: Pentium IV or higher |
| Power source/power consumption | AC 110/220 V, 60/50 Hz; 300 VA excluding PC/printer/monitor |
| Dimensions | 60 cm (W) x 67 cm (D) x 60 cm (H) |
| Weight | ±60 kg |
PROLINE R-910 features wide array of programmed methods and methods identification ranging from general up to specific clinical chemistry and immunoturbidimetric testing.
For further list details, please reach our technical support team by clicking through this link.
PROLINE R-910 is built for speed and efficient workflow. We recommend using Proline's Respons® 910/920 Kit line for automated reading flow through barcode which is compatible with the built-in tray shape.
Click here to view the kit line and list of Proline's parameters for PROLINE R-910.
Reach our team to know more about other products and order information.
WA. +62 815 1359 2626

E. marketing@proline.co.id
Please reach our Technical Support team for further help with product specification, services, and other technical documents.
WA. +62 817 9324 884

E. technical.support@prodis.co.id