Albumin FS
Albumin is an important binding and transport protein for various substances in plasma and the main contributor to the plasma osmotic pressure. Measurement of albumin in serum is used for diagnosis and monitoring of liver diseases, e.g. liver cirrhosis. Furthermore, albumin levels indicate the health and nutritional status of an individual and, therefore, are used for detecting malnutrition and for prognosis in elderly hospitalized patients.
Insulinoma

Adrenal cortex insufficiency

Hypopituitarism

Extra – pancreatic neoplasm

Severe liver disease

Alcohol consumption

Drugs, eg. sulfonylureas, salicylates, phenformin, insulin, etc.
Proline Albumin FS comes in a liquid format which provides convenience for users as no reconstitution is required which helps reduce the risk of misdiagnosis.
Proline Albumin FS reagent is suitable for various third party analyzers such as Abbott, Advia, Cobas, Hitachi, Olympus, Response, TokyoBoeki and Beckman Coulter. Please contact our technical support at marketing@proline.co.id for further compatibility information on other types of analyzers.
Photometric test using bromocresol green.

No interference: ascorbic acid 30mg/dL, bilirubin 70mg/dL, hemoglobin 500mg/dL, and lipemia up to triglycerides 800 mg/dL

Measurement linearity up to 6 g/dL

Lower limit of detection 0.1 g/dL
Adult

3.5 – 5.2

g/dL

507– 756

µmol/L




 

 

 
Each laboratory should check whether the reference range can be calculated for its patient population and determine its own reference range if necessary.
For diagnostic purposes, outcomes should always be assessed against the patient's medical history, clinical examination, and other findings.
Johnson AM, Rohlfs EM, Silverman LM. Proteins. In: Burtis CA, Ashwood ER. 3rd editors. Tietz textbook of clinical chemistry. 3 ed. Philadelphia: W. B. Saunders Company; 1999. p.477-540.

Thomas L. Clinical Laboratory Diagnostics. 1 ed. Frankfurt: TH-Books Verlagsgesellschaft; 1998. p. 652-6.

Guder WG, Zawta B et al. The Quality of Diagnostic Samples. 1 ed. Darmstadt: GIT Verlag; 2001; p. 14-5.

Dati F, Schumann G, Thomas L, Aguzzi F, Baudner S, Bienvenu J et al. Consensus of a group of professional societies and diagnostic companies on guidelines for interim reference ranges for 14 proteins in serum based on the standardization against the IFCC/BCR/CAP reference material (CRM 470). Eur J Clin Chem Clin Biochem 1996;34:517-20.

Young DS. Effects of Drugs on Clinical laboratory Tests. 5th ed. Volume 1 and 2. Washington, DC: The American Association for Clinical Chemistry Press 2000.

Bakker AJ, Mücke M. Gammopathy interference in clinical chemistry assays: mechanisms, detection and prevention. ClinChemLabMed 2007;45(9):1240-1243.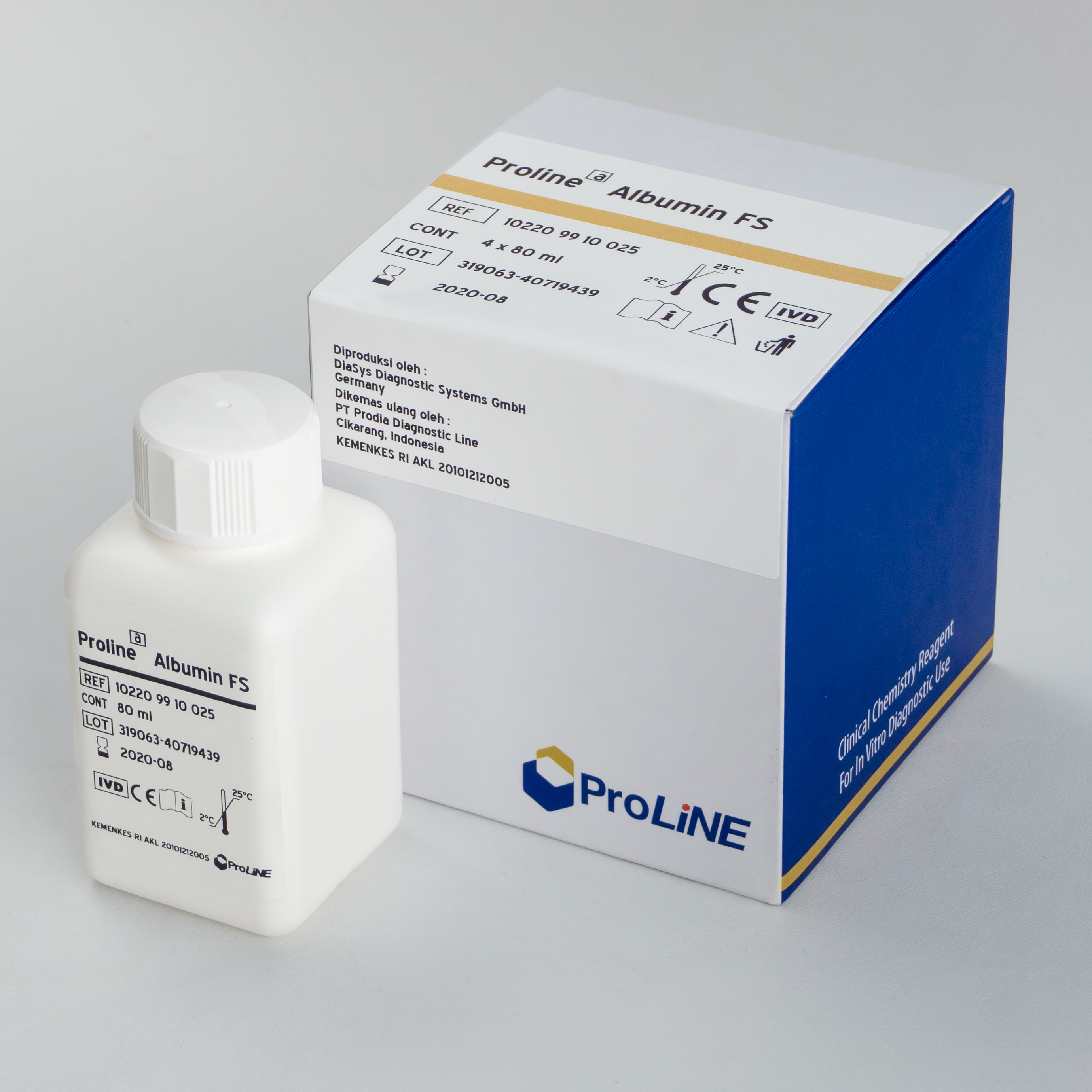 Reach out to our team for more product and orders information.
Phone. +6221 8984 2722

WhatsApp. +62 815 1359 2626

Email. marketing@proline.co.id
Contact our Technical Assistance team for further assistance with product specifications, services and other technical documents.
Phone. +6221 8984 2722

WhatsApp. +62 817 9324 884

Email. technical.support@prodis.co.id